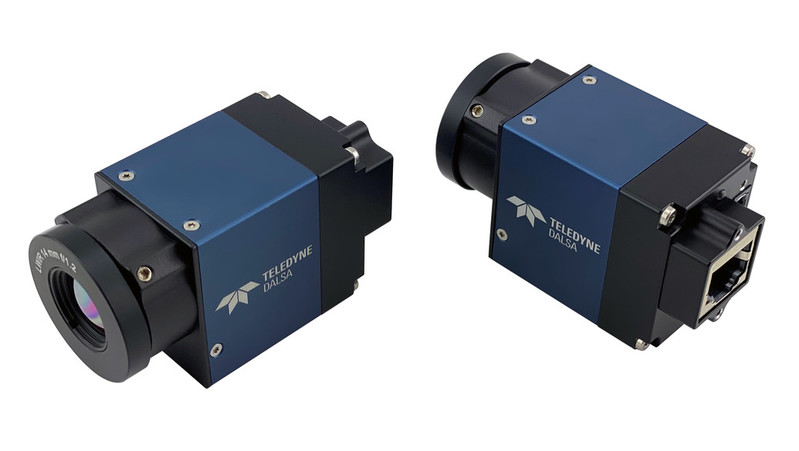 Greater functionality. Same small size
The Calibir uncooled Long Wave Infrared camera platform offers outstanding shutterless imaging performance and is optimized for Size, Weight and Power (SWAP). The Calibir DXM640 series features both shutter and shutterless operation and rapid image output on power up while delivering uniform response over the entire operating temperature range, making it ideal for thermal imaging applications requiring uninterrupted image acquisition. ULIS's gen2 sensor offers an improved NETD and the updated calibration include customized gain correction on a per lens basis to offer even better image performances and response uniformity.
---
Export Control
The Calibir DXM640 cameras are currently classified as a "Dual Use" item under Group 1 (1-6.A.3.b.4.b) of the Canada Export Control List and Category 6 (6.A.3.b.4.b) under the Wassennaar Arrangement on Export Control for Conventional Arms and Dual-Use Goods and Technologies. As such, the Camera is subject to export control – export authorization is required to export the Camera from Canada, whether on a permanent or temporary basis.
Packed with powerful features
640×480 VGA resolution
17 μm square pixels
29mm x 37mm x 59.53mm
Gigabit Ethernet (GigE)
General purpose opto-coupled input/output (external trigger,user, count, or timer driven triggering)
Flexible general purpose Counter and Timer functions for internal/external controls
Defective Pixel replacement
Adaptive Image Enhancement
IEEE1588-2008 Precision Time Protocol synchronization capable
Built-in Pseudo-color for enhanced visualization
Image metadata supported
Application development with the freely available Sapera™ LT software libraries
Internal mechanical shutter for remote recalibration
Made in Canada
Models
Model Part Numbers
Lens Mount
EFL
(mm)
F/#
Aperture (1/f)
HFOV
(degrees)
VFOV
(degrees)
Lens
Weight
Total
Weight
IR-DMVG-4100000
M25
No lens
66.7g
IR-DMVG-4101000
M25
7.48
F/1.2
1.23
90.8
65.1
35g
101.7g
IR-DMVG-4102000
M25
8.52
F/1.2
1.24
73.2
54.4
34g
100.7g
IR-DMVG-4103000
M25
14.2
F/1.2
1.24
42.1
31.9
25g
91.7g
IR-DMVG-4104000
M25
19.0
F/1.0
1.03
32.3
24.4
31.2g
97.9
IR-DMVG-4104500
M25
25.0
F/1.2
1.20
24.2
18.4
40g
106.7g
IR-DMVG-4105000
M25
35.0
F/1.1
1.14
16.9
12.9
45.9g
112.6
For more information and pricing, contact: sales@lucidimaging.in